Jill Whittaker FIH OBE
AELP Board member
Jill is co-founder of HIT Training Ltd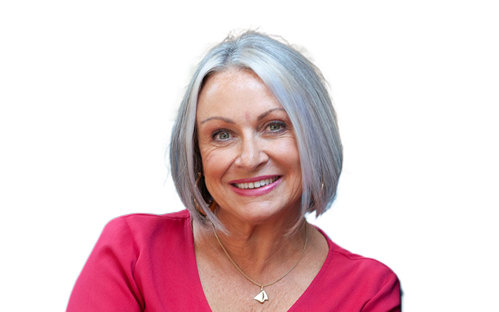 Fondly known as The Gaffer, Jill is co-founder of HIT Training Ltd and a driving force behind the company's award-winning success.
Her passion is the development of individuals to access their potential and provide businesses with the skills they need to excel in their performance, all through apprenticeships.
"There's no better way of igniting your business than nurturing home grown talent," says Jill.
"Apprenticeships are the future. It's the best way to reduce staff turnover, bring diversity to the workplace and enhance the skills your company needs to succeed.
"In turn, apprentices improve profitability."
Jill co-founded HIT in 2006 with colleagues from a previous company. She was named Institute of Directors' Director of the Year for the South East and London, and is listed in the Shine Awards 100 Most Influential Women in Hospitality as well as the Association of Catering Excellence's (ACE) top 50 most influential women in food service.
With 500 staff supporting over 10,000 apprentices and 4,000 employers each year, Jill's vision for HIT is clear. To be the employer training provider of choice.
"We call ourselves a funny, little family because that's what we are – we're all about the people we employ and the people we help," says Jill. "We're a dynamic, bouncy company able to tailor apprenticeships to what the employer needs.
"Two of our proudest moments were winning both a Catey award, the equivalent of an Oscar in the hospitality industry, and the Times Education Supplement's Training Provider of the Year. Better still was coming 17th in the Top Companies to Work for. It's great to be recognised by clients, peers and by our own people."
Finding solutions excites Jill. Whether it's sailing around the world in a yacht – yes, she's done that too – or cold water swimming in the sea, Jill is up for the challenge.
When not working, Jill can be found making sourdough, skiing, enjoying a nice pint of ale or planning her next round-the-world sailing trip.
Jill is a Fellow of the Institute of Chartered Accountants in England and Wales, the Institute of Hospitality, the Hospitality Professionals Association (HOSPA), the British Institute of Innkeeping and the Royal Society of Arts.
She was awarded an OBE in The Queen's Birthday Honours list in June 2022 for outstanding services to apprenticeships in hospitality, care, and management.